CLUB MED 2 : Thanks to Yachting Innovation who made the caulking of Club Med 2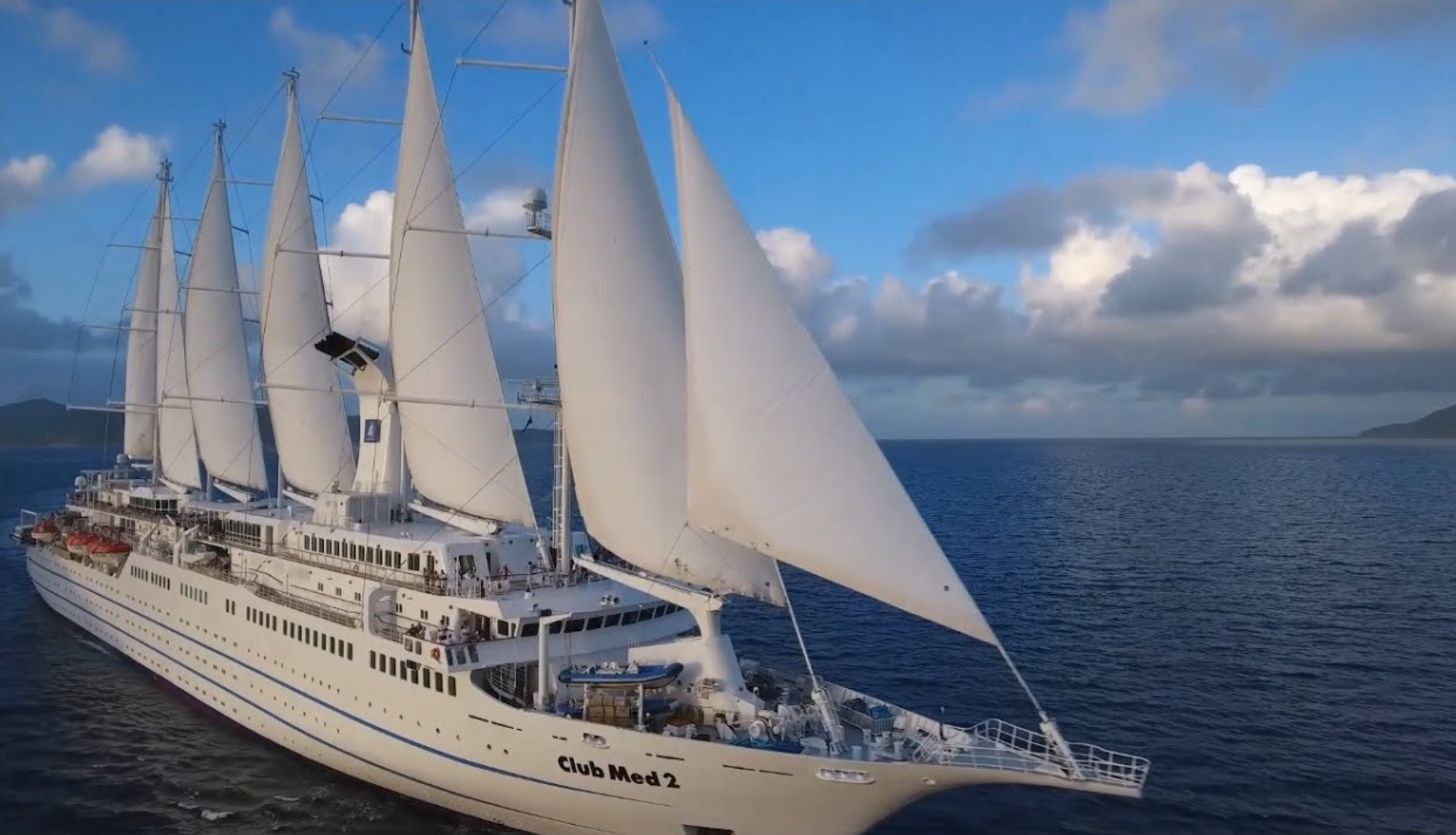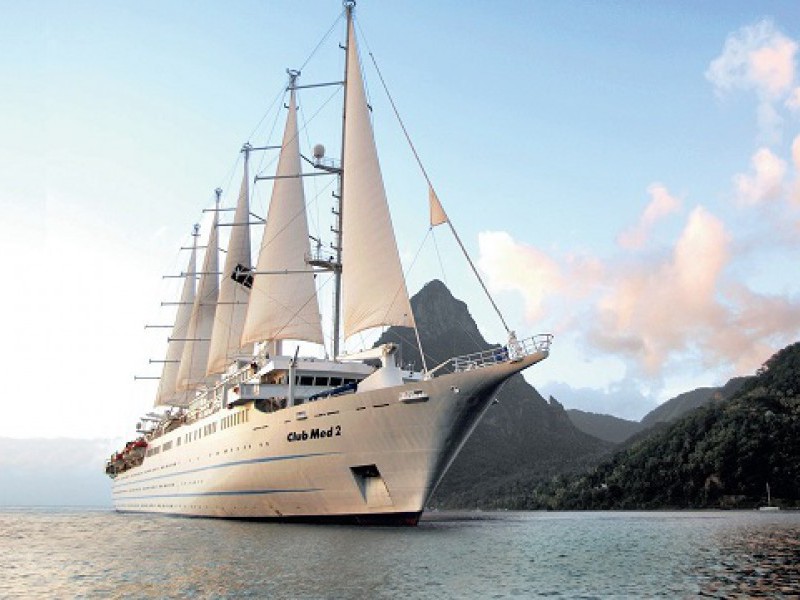 While waiting to be able to resume its cruise ship activity, Club Med 2, launched in 1992 at « Ateliers et Chantiers du Havre », is getting a makeover in the harbor of Toulon.
It is thanks to the know-how and the experience of Yachting Innovation that several teak decks of the prestigious ship were completely rehabilitated, moored at the old jetty of the Seyne-Sur-Mer shipyards since the May.
What an honor to participate in the refurbishment of the world's largest five-masted schooner! And what could be more obvious than using the Hold On® range for this prestigious French cruising sailboat.
Indeed, just like for the Lydia (complete repair of decks – see our article here), Yachting Innovation has chosen this range of 3 professional products, specifically developed for teak, cork and synthetic boat decks, including endurance and efficacy were tested after rigorous experiments.
A team of 8 professional carpenters was dispatched to carry out this work.
After grooving the old joins of the teak deck slats, we applied Hold On T 10-50, adhesion primer highly recommended for all porous surfaces such as teak. After then proceeded with the caulking with Hold-On S 20-60, a silicone specially formulated for very high resistance to UV and high temperatures up to 180 °C as well as to maintenance products.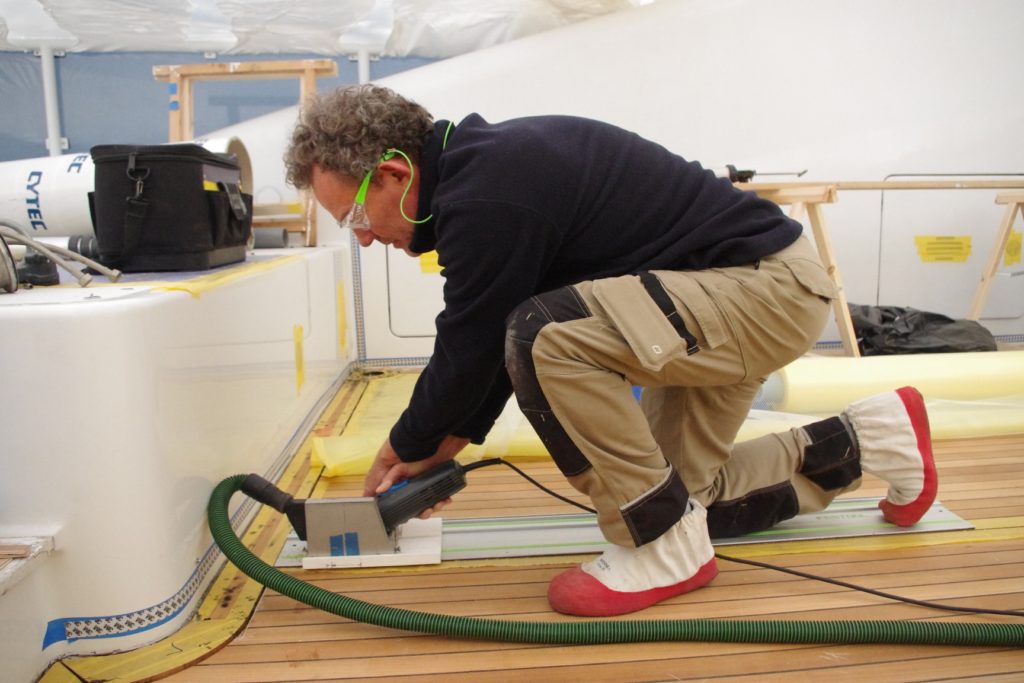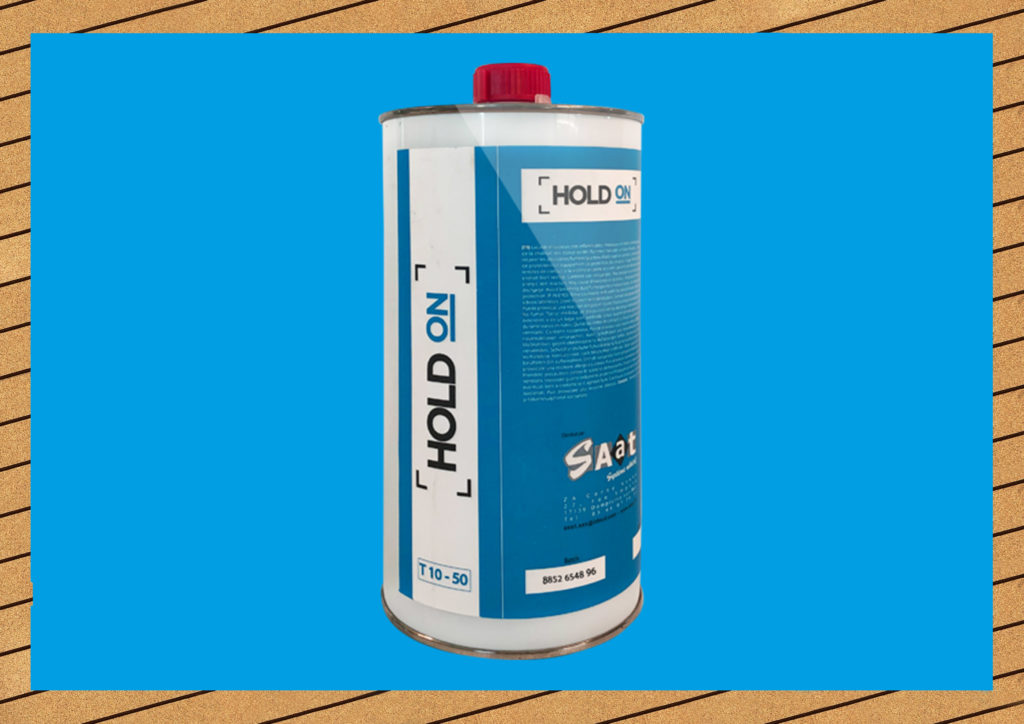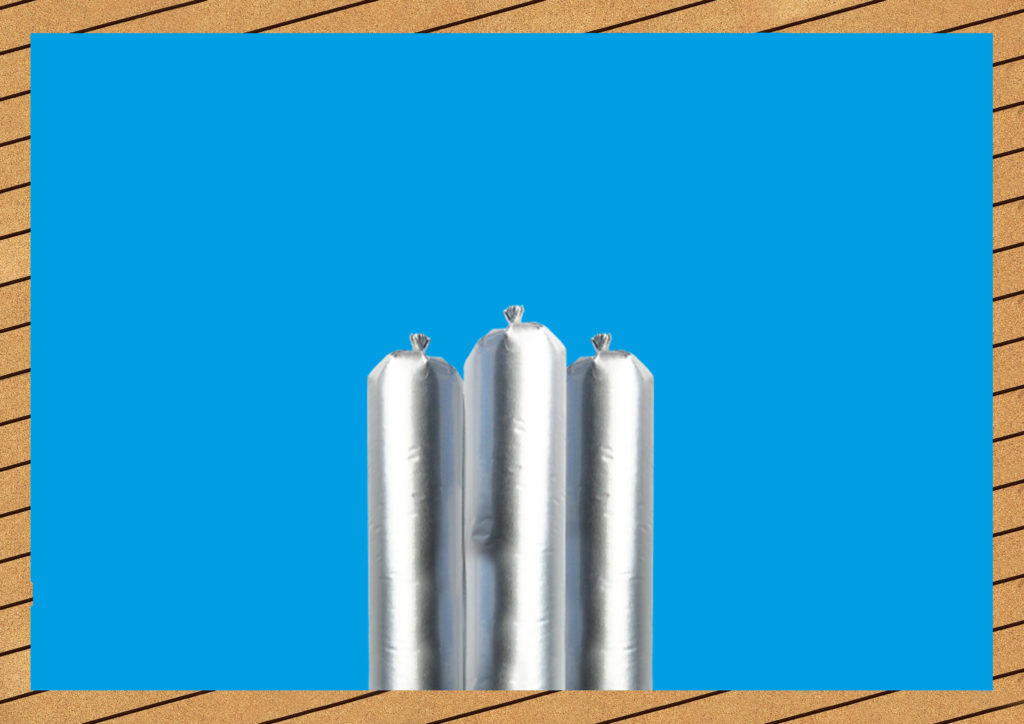 "We chose to work with the Hold On range, because it's very comfortable to have a simple range of 3 professional references"

Yachting Innovation
We have chosen to work with the Hold On range for the creation or repair of all the boat decks entrusted to us because, in addition to the intrinsic technical properties of these products, it is very comfortable to have a simple range of 3 professional products services that are perfectly suited to all possible configurations and respond effectively to the vagaries of our business and the requirements of our customers: cruise passengers and super yachts.
---
Le CluTHE MED 2 CLUB IN A FEW FIGURES….
In addition to its imposing sails of more than 2,500 m2 that can be retracted in 30 seconds, the Club Med 2, with its shallow draft and 187 m long, has more than 2,000 m2 of teak decks spread over several levels including a nautical hall of 85 m2 giving access to the sea, fitted out for sports activities (windsurfing, water skiing, kayaking, etc.).
Club Med 2, classified as a 5-trident holiday village, is a floating hotel that can accommodate 390 passengers and over 200 crew members, including 45 deck and engine sailors. He crisscrosses the Mediterranean and the Adriatic in summer, and the Caribbean Sea in winter.